Song Of The Moment(AKA this books theme song)- Jessie's Girl by Rick Springfield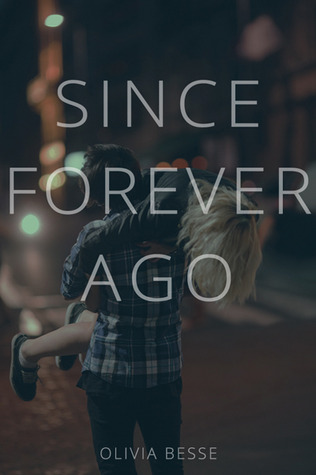 Since Forever Ago
by
Olivia Besse
Release date: May 13th
How I got it - Review copy from Netgalley
Genre: New Adult Contemporary
Goodreads Link
Description -
Fresh off the heels of a devastating breakup, Riley Benson is a mess. But with her ingenious plan to become a ball-busting heartbreaker herself, she's pretty sure she'll survive. After all, what better way is there to get revenge than to move on?
Riley's determined to become the perfect bachelorette—she's going to drink like a bro, belch like a beast and swear so much that she'll make even the most seasoned sailors blush. After all, those are the qualities that every guy's secretly looking for…. aren't they?
Max Fletcher is in love with the girl who gave him chicken pox and his first broken leg. When his best friend seems to finally be out of the picture, he can't help but want to keep Riley all to himself. And, after coaching her with the very best of the very worst love advice, it seems as if he might actually get what he's wanted after all those years. But just as the two come to the realization that they're actually kind of perfect for each other, along comes a secret that threatens to tear them apart.
I received this book from the publisher through Netgalley in exchange for an honest review
My Rating:
3 stars - I'm conflicted!

Review:
I just have so many mixed feelings about this book so let's just jump right in okay?
Likes -
- It's Hilarious - This book is filled with so many fun and hilarious moments that make it feel like an awesome romantic comedy. The characters inner dialogue while sometimes annoyingly insecure and immature was just laugh out loud funny and highly entertaining.
- Liz - She's the more mature and responsible of Riley's friends and I really enjoyed her character.
- Max - While slightly annoying he was a really good character all around. Funny and sweet especially for a frat boy.
Dislikes -
-Riley - While she could be really funny she was also really immature and just downright stupid at some points. Like she had no future plan because she thought her boyfriend would just take care of her after they graduated? Seriously? Pull your head out of you a**. And she was just so immature at some parts, spent half of the book drunk or high which just annoyed me and she was constantly "whining" or saying "bratty" things and I kinda wanted to slap her. Let's not even talk about her "relationships".
Overall - It was an all around good book but Riley annoyed me to no end and that made the book less enjoyable and the maturity level of this book was down right cringe worthy. Though really really funny.
Would I Recommend This? Sure if you want a quick fun read