Song Of The Moment - Remember Me by The Red Jumpsuit Apparatus
Hosted by
The Bro
ke and The Bookish
Topic - Top Ten Books On My Summer TBR list
Thoughts/interpretation - So this is just the top 10 books that I own and really want to read/will hopefully read in the next couple weeks, mainly because I am on a self imposed book buying ban because I literally have over a hundred books on my shelf that I have not yet read which means aside from two books I already have pre-ordered I am not, AM NOT she says trying to convince herself, buying nor renting, not that I really go to the library very often, any books until I have read at least a good chunk of the ones on my shelf. So yeah, I'm trying to stay away from any books that are coming out soon so they can't tempt me with their wild ways and so I figured it would be bad to go out and find ten that are coming out this summer that I want to read and that was a long way to tell you what I am doing this week, =)
Picks(In no particular order) -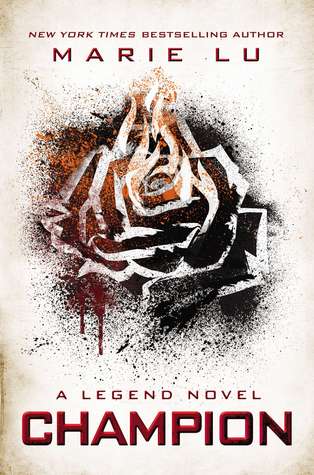 -
Champion
- So I have a fear when it comes to final books, mainly when it's a trilogy and dystiopian this fear might have come to light after Allegaint and even though through the little I have heard on this book(I have been so careful not to get spoiled) it's supposed to end good I still have not actually read it yet but I have decided it is time to face my fears and read it.
-
Eleanor and Park
- I know i am going to love this and know it has a slightly depressing ending? I want to say but either way I have been saving this book until I am in the right mood for it and preferably have a full day to read it and just let it soak in.
-
Peaches
- The whole trilogy which is the last thing I bought even though I shouldn't have but now I have it and I can read it!
-
Illusion
- This is another book I am afraid to read. I love this series but based on the way the last one ended and the fact that I kinda hate what I think is going on in this book I am terrified that I will hate it and it will ruin the series for me but since I love it I figure I have to give the author the benefit of the doubt and give this one a chance.
-
The Fallen series
- So basically whats with this is that my mom just not that long ago read the whole series and cannot stop raving about them so I must read them. Now the first two of the five books are bind ups with two books in each and I've read the first in the first(this is getting confusing) but my problem is that I have seen the mini series that ABC family did staring the dude that plays Stefan in Vampire Diaries like five times and so I find the books boring. Now the show came out when only the first two(that are actually four) were out so if I can just get through those I should be good and my mom swears that every book is better than the last and I'm going to move on now that I have told you my life story.
-
City Of Heavenly Fire -
My plan was to save City Of Lost Souls to read right before this one came out but I was behind on books for review so that didn't happen and right now I am in the middle of City Of Lost Souls so then I will finally read this one!
-
Splintered
- Seriously I don't think I have ever heard a bad thing about this book and I am really excited to finally read it at some point this summer.
-
Ignite Me+Unravel Me
- I really enjoyed Shatter Me which I read about a year ago and then I loved the novella Destroy Me, I think is the name? But I also have a problem with sequels and so I haven't read Unravel Me even though I have owned it forever and I bought Ignite Me the day it came out but I have heard so many good things about the ending and I am dying to finally read it!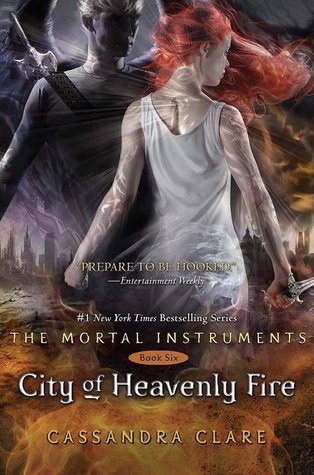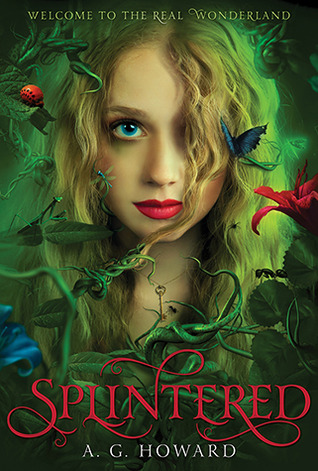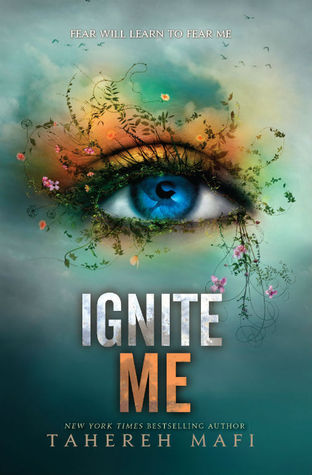 Well there you have it the many books that I am looking froward to finally getting to this summer! So that's 8 if you look at it one way or 15 if you look at in another OR 17 if you look even closer...
Sorry for the long rambles on every book and don't forget to leave me a link to your TTT post or any bookish post for that matter and I'll stop by!
Enter this months *extended* Fangirls Spotlight
giveaway
!
P.S. Make sure to check out the new rules
here
a Rafflecopter giveaway
Check Out
My Goodreads Profile
for more book updates and feel free to add me!
Follow my blog with Bloglovin