Spotlight On: *drum roll* Jodi Lynn Anderson
Who is Jodi Lynn Anderson - An awesome author.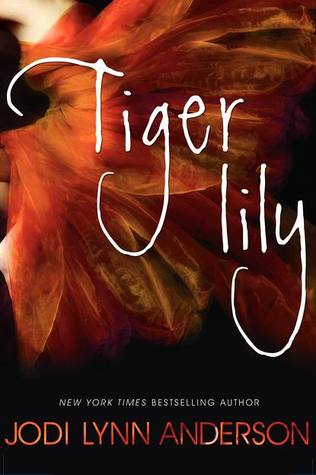 About her books - Now this author isn't quiet as unknown as others but she's not as popular as she should be, her book Tiger Lily is a heartbreaking master piece! She also wrote a trilogy of contemporaries that I can't wait to get to called Peaches and her new book The vanishing Season comes out this month!
What Spotlight posts can be expected this month?
Re-read + review of Tiger Lily
Read and review of the entire Peaches trilogy
Read and review of The Vanishing Season
A quotes video for Tiger Lily
Playlists - one for Tiger Lily, one for Peaches and one for Vanishing Season
-Warning - I am going to be busy this month I have NaNoWriMo and family things, now I am hoping I can do all of this in one month but if not some of the posts might be pushed back, sorry. =(
The Not A Giveaway =( - As for right now I don't think I can afford to do a giveaway this month, I kinda wanted to do a box full of Jodi giveaway with a copy of all three book in the Peaches trilogy, Tiger Lily and Vanishing Season and then I considered just a copy or two of Tiger Lily but I am seriously broke at the moment and saving every penny that I do have. SO I hope you're still interested in Fangirls Spotlight this month because I do have some awesome posts lined up!
Click on the tab up top for more info on Fangirls Spotlight and make sure check back throughout the month for more awesome posts!