So I am skipping Top Ten Tuesday because of my Bout Books updates by the way.
Challenges!
One True Pairing Hosted by Infinite Ink
- Wherein you discuss your One True Pairing, basically your favorite book couple who you just know belong together even if they don't in the book.
I went back fairly far into my book life for this one and unfortunately I don't think a lot of people know about because as far as I've seen not a lot of book bloggers and the like have read this series. But it's one I have always believed in and always been angry about and that is;
Why I Ship Them -
Mark and Courtney -
First of all I love Mark and he deserves to be happy and he deserves to be with Courtney, it was never like a love triangle but anyone who cares knows(maybe?) that they belonged together.
Bobby and Loor -
Because they are perfect for each other, they taught each other lots and Loor deserved to end up with Bobby...Okay?
Why They're Perfect For Each Other -
This goes for both couples, they were there for each other, they fought side by side, grew up together and they're perfect for each other!
Why it' so frustrating that they aren't together -
Because (SPOILER) Bobby and Courtney ended up together and the author didn't care about the romance because if he did he would have realized that they didn't belong together! I just feel like they both would have been more happy with other people!
Book Spine Poetry hosted by My Little Pocketbooks
Wherein you make a poem with book titles. It doesn't have to rhyme or make sense which is good be cause I don't think mine rhymes or makes sense! Also, you get a free word(any word you want) for every book you use and you must use a minimum of 3 books.
So I used 7 books which means I get seven free words! Without further ado my horrible poem for your laughing pleasure!
?
So I cheated a little by adding an S to Illusion and counting it as a free word...oops?
Also I totally put Inferno and Infamous in the wrong spots for my picture... =)
Yes I am missing a book, my friend borrowed Ruin and Rising don't shoot me!
Well that was loads of fun! Here are my stats for the day -
Day Two Of Bout Of Book 11 -
Currently Reading:
Howl's Moving Castle
by Diana Wynne Jones(Finshed)
Pages Read Today: 429
Pages Read Overall: 749
Books Completed:
Illusion
(Chronicles of Nick book 5) (48 pages) - I finished this early the first morning so it totally counts!
Kingdom Hearts Final Mix Vol. 1
(272 pages)
Howls Moving Castle
(429 pages)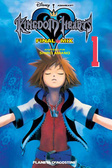 I'll update my stats later today!
So Whose Your OTP? Leave me links to your posts if you did this challenge or just tell me in the comments! Please? =)
Other Things On The Blog -
This Months Fangirls Spotlight
The Night Of Writing Dangerously!
A Giveaway!
Click here for all the info!
a Rafflecopter giveaway
Check Out
My Goodreads Profile
for more book updates and feel free to add me!
Follow my blog with Bloglovin
Let's (briefly) Talk: About the new Taylor Swift song Shake It Off
- So first of all, I have been obsessed with Taylor Swift since I was like 13, sure I was mildly disappointed with Red, but I still love her. Having said that I totally forgot to watch the live stream yesterday! Anyways so of course I was disappointed when I heard that she is calling this her "first official pop album" and my heart sank in dread when I first started listening to
Shake It Off
and then I realized,
this is her second pop album
. No matter what she says Red was not country and I still really liked Red, was it my favorite Taylor Swift album? No. But I still loved it so I still have high hopes for 1989, plus she can write a freakin catchy pop song(I listened to Shake It Off once and it got completely stuck in my head) and while I'm not the biggest pop fan I refuse to give up on one of my favorite singers without giving her a chance. Having said that I really want her to go back to country!
So are you a Taylor Swift fan? Thoughts on the new song and upcoming album?