Song Of The Moment: Backseat Serenade by All Time Low
Challenges!
The Rules:
Use the first letter in any book you've read or want to read to spell out a word. You can choose first name, initials, your birthday month, or your zodiac sign.

Take a photo, make a graphic or even a list and share your word on your blog, Facebook, Twitter or Goodreads.

Submit a link to your post in the linky below! You'll get an extra FIVE entries in the Rafflecopter international giveaway for an eBook of your choice (Amazon or B&N, up to $10 USD) for participating in this challenge. You MUST be participating in Bout of Books 11.0 to be eligible to win the giveaway, but you can always post your answer in the comments just for fun if you aren't a participant.

If you tweet about this challenge, don't forget to mention me, @kimberlyreads, and use the #boutofbooks hashtag.
I decided to spell out The Story Goes(minus the ...) -
Y
oung World
(not pictured below because its an ebook)
Gray Wolf Throne
Odin's Ravens
Also, I skipped Goodreads links today because I'm tired!
Here are my stats for the day!
Day Four Of Bouts Of Book 11 -
Currently Reading:
? I Don't Know!
Books Read Today:
Fan Art by Sarah Tregay (368 pages)
The Young World by Chris Weitz (Finished it)
Pages Read Today: 652
Pages Read Overall:
2,013
Books Completed:
Illusion
(Chronicles of Nick book 5) (48 pages) - I finished this early the first morning so it totally counts!
Kingdom Hearts Final Mix Vol. 1
(272 pages)
Howls Moving Castle
(429 pages)
Fairy Tail vol. 1
(208 pages)
The Iron Trial
(304 pages)
The Young World
(384 pages)
Fan Art
(368 pages)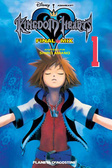 So, are you doing Bout Of Books this week?
Are you meeting your goals? I want to know!
Other Things On The Blog -
This Months Fangirls Spotlight
The Night Of Writing Dangerously!
A Giveaway!
Click here for all the info!
a Rafflecopter giveaway
Check Out
My Goodreads Profile
for more book updates and feel free to add me!
Follow my blog with Bloglovin