Song Of The Moment: Love Like War by All Time Low
So it's almost over... Personally I am really happy with the reading I've gotten done this week and the challenges have been awesome, don't ya think? =)
Challenge Accepted!
The Set up(via Down The Book Hole):
It is 11:00 PM on a Sunday night. You are laying in bed thinking about all of the things you must do the next day. Tasks of the coming days consume your thoughts and while your mind is somewhere else you are caught off guard by a flash in the sky that is followed by a large wailing screech that pierces the air and shatters your bedroom window. Slowly you move to the window and what you see catches your breathe and causes you to stumble back a few steps. The aliens (at least you think they are aliens) have began to enter the city and destroy everything that is in their path. Through the window your view is consumed with destruction, screaming people and large flames that are dancing across the city at a fast pace. You notice that the creatures are heading in your direction and you realize you probably have about fifteen minutes before they reach your home. That means you have only about ten minutes to gather your belongings and escape before you are caught in the attack from the aliens invading the city.
Given the short amount of time you are only able to take 5 books with you. What books would you pick to take with you as you escape and prepare for the end of the world. Would you choose books that would help you survive in the post-apocalyptic world ,books for pleasure that would make you happy and take you to a fantasy reality or books that you can't live without?
Fangirl by Rainbow Rowell

- Because it's one of my all time favorite books, makes me smile and reminds of my real destiny, not to be killed in the Apocalypse but to be an ubernerd! Also it's like my bible.

Percy Jackson (bindup) -

This is my all time favorite series and I could not, nor would I want to, survive without it. If I'm not aloud to invent imaginary bindups then I guess I would go with

Titan's Curse or House Of Hades

because those are my two favorites.

Harry Potter 6

- It's my favorite Harry Potter book and it's comforting to have old friends around during the Apocalypse.

Hunger Games

- To remind myself that at least I don't have to kill to survive(hopefully) and that on the upside I might meet a cute boy who will offer me bread.

Aristotle and Dante Discover The Secrets Of The Universe

- Because It's like my favorite contemporary and while on the run from aliens I might feel the need to reread it!
Here are my stats for the day!
Day Four Of Bouts Of Book 11 -
Currently Reading:
Eleanor & Park (222 pages read)
Books Read Today: 222
Pages Read Today:
Pages Read Overall:
2,235
Books Completed:
Illusion
(Chronicles of Nick book 5) (48 pages) - I finished this early the first morning so it totally counts!
Kingdom Hearts Final Mix Vol. 1
(272 pages)
Howls Moving Castle
(429 pages)
Fairy Tail vol. 1
(208 pages)
The Iron Trial
(304 pages)
The Young World
(384 pages)
Fan Art
(368 pages)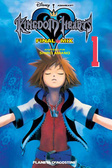 So, are you doing Bout Of Books this week?
Are you meeting your goals? I want to know!
Other Things On The Blog -
This Months Fangirls Spotlight
The Night Of Writing Dangerously!
A Giveaway!
Click here for all the info!
a Rafflecopter giveaway
Check Out
My Goodreads Profile
for more book updates and feel free to add me!
Follow my blog with Bloglovin