Go here for the full Spotlight
Spotlight On
: Cameron Jace!
About
:
Cameron Jace
is the author of quite a few books. Most of them fairytale retellings of a sort. Here's a list -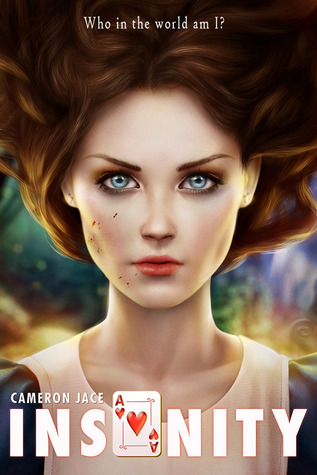 Grimm Diaries Prequels
(there's a bunch)
(I think that's all but it's hard to tell, goodreads is confusing me)
The Story Behind This Spotlight
: So about a year ago I got really into this authors Grimm Diaries Prequels and I was super excited for the first actual book, Snow White Sorrow, but when it finally came out for whatever reason I just didn't feel like reading it anymore. And then I never really got around to it although I always meant to. And since then he's released a few more books all of which sound pretty awesome and I really really want to read them...sooo I figured what better way to read them all than by doing a Fangirls Spotlight for them? I mean I already know I love this authors books and if I don't do the spotlight now then I'll have already read and reviewed all the books and that would be a crappy spotlight, so here we are!
What Spotlight posts can be expected this month?
Reviews! - I will be reading and reviewing the following - Insanity, Snow White Sorrow, Cinderella Dressed In Ashes and Pentimento(if I have time I will also read and review I Am Alive)
A Giveaway! - To be announced later this month!
Secret Post - Sorry it's a secret. =)
Other Things On The Blog -
A Giveaway!
Click here for all the info!
a Rafflecopter giveaway
Check Out
My Goodreads Profile
for more book updates and feel free to add me!
Follow my blog with Bloglovin