Song Of The Moment: My Good Days by Beth Crowley
Challenges!
So this was...fun? I decided to draw and I can't draw..at all. On the upside I got to use my brothers fancy art paper and markers..so that was fun! I decided to do
Fault In Our Stars
because I thought it would be easy. =)
Mine!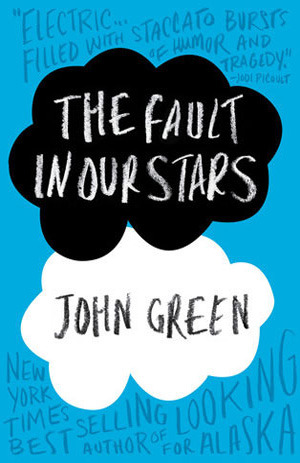 Orginal!
So as you can see my picture is quite a bit different than the cover (ahem), don't you like the fancy markers I used? So yeah. Originally I was going to do epic stick figures but apparently I suck at drawing stick figures(they looked horribly deformed) though I must say it takes a certain level of skill to suck at drawing stick figures.
So yeah. Was it highly original? No. But it still counts and you may have noticed I added a quote from
Beth Crowley
's song inspired by Fault In Our Stars("You Were Everyone Of My Good Days") so check out the
full song here
!
You must link four books by using the last word of the previous title to the first word of the next one. To start, pick a book (ANY book; your choice!) and start linking! A, An, and The don't count, so if your book starts with one of those, just use the next word. To make this challenge tougher, you can decide to only use books you've read within the last twelve months - but that's not a requirement.
This was kinda hard in fact I stole a book from my moms shelf to finish!
Here are my stats for the day!
Day Four Of Bouts Of Book 11 -
So I was bad I read like 1(?) chapter today...which I'm not counting yet because my kindle doesn't like to count pages in my EARCs and it's just easier to count it after I finish the book...Okay? Still I'm doing pretty good towards my goals so...yeah. =)
Currently Reading:
The Young World by Chris Weitz
(45% read)
Books Read Today:
Pages Read Today:
Pages Read Overall:
1261
Books Completed:
Illusion
(Chronicles of Nick book 5) (48 pages) - I finished this early the first morning so it totally counts!
Kingdom Hearts Final Mix Vol. 1
(272 pages)
Howls Moving Castle
(429 pages)
Fairy Tail vol. 1
(208 pages)
The Iron Trial
(304)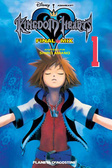 So, are you doing Bout Of Books this week?
Are you meeting your goals? I want to know!
Other Things On The Blog -
This Months Fangirls Spotlight
The Night Of Writing Dangerously!
A Giveaway!
Click here for all the info!
a Rafflecopter giveaway
Check Out
My Goodreads Profile
for more book updates and feel free to add me!
Follow my blog with Bloglovin