Song Of The Moment - Mz Hyde by Halestorm
Hosted by
The Bro
ke and The Bookish
Topic -
Top Ten Books I'm Not Sure I Want To Read
Thoughts - So I'm a gonna do books that I own and kinda sorta eventually want to get to but at the same time I've had them forever and made no real effort to read them and so it is entirely possible that I will continue to put off reading them until the end of time. =)
Picks -
Allegiant
I was so excited when this first came out, I bought it and I read the first 100 pages or so but then I was moving and then I didn't want the book to end and I kept putting it off and then I got spoiled on the ending. And now? I don't know. I have no motivation to finish reading it.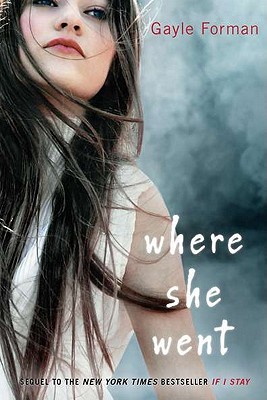 So, If I Stay was a good book but also a disappointment to me and now I don't really feel any need to read this one. I just didn't really like the characters so..yeah.


3. Code(Virals book 3)
I loved the first in this series, the second was okay and now I just don't know if I want to continue with the series. Also I think this might have a little to do with the cover change, I hate it when the cover changes in the middle of the series and now it's like I think the book will be different, will suck.
So when I read Unwind I was kinda going through a weird phase, and I loved it but I didn't know there was going to be more and I kinda feel like I have to be in the right mood to read this and I just haven't.
I had so many mixed feelings about the first book and while I really want to finish the trilogy at the same time I'm in no real hurry to do so.
I really enjoyed the first three books but I didn't love them and it's been so long that I only remember the most basic things about them but I still eventually want to finish the series because....dragons?
I bought this book a year ago(?) because I thought it sounded really interesting and haven't made the slightest move to pick it up.
I got into this series a long time ago, back when I first started reading and I loved everything magical and I love this series but I have this thing when it comes to last books in a favorite series where I have to re-read all the others first and I have simply had no time and honestly I don't want to read this without rereading the others but I don't really want to reread the others. It's a vicious circle(kinda?).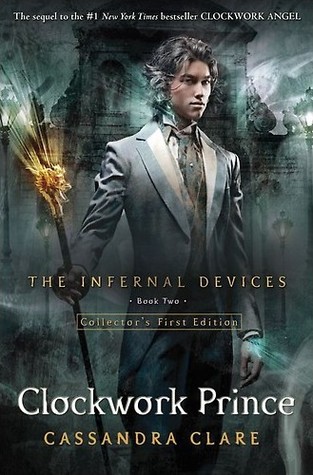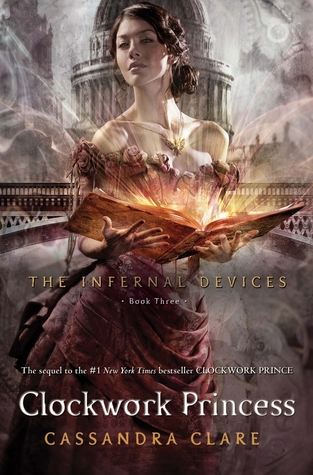 I'm sorry! I never really got into this trilogy. I read Clockwork Angel and thought it was decent but I'm not into things set in the past. Fancy dresses and courting and yadda yadda yadda, it bores me. I've tried multiple times to read Clockwork Prince and I still want to but I always fail!
So that's my list! Leave me links to yours below!
a Rafflecopter giveaway
Check Out
My Goodreads Profile
for more book updates and feel free to add me!
Follow my blog with Bloglovin