Update! I just realized the tittle of this post said L not C...oops. This is because originally I was thinking of reassigning myself a new letter and using a random number generator I got L and then I figured out that I could totally do C...embarrassing.
So I first saw this on
The Broke and The Bookish
and I really wanted to do it and then I forgot about it...ahem. So then I saw it on
Raised Reading
and Erin assigned me a letter and then I forgot about it again...ahem. So now I am finally going to do it!
Basically, you pick or are a assigned a letter and then you have to share your favorite book/song/other things that start with that letter.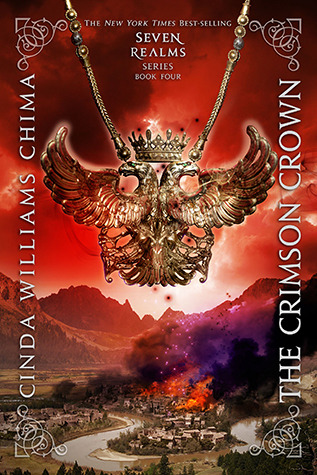 Favorite Book Starting With C -
Crimson Crown by Cinda Williams Chima
Book I Want To Read That Starts With The Letter C
-
Chapel Wars by Lindsey Leavitt
Favorite Song That Starts With The Letter C -
So for this I decided to go with
Castle Of Glass by Linkin Park
(I'm adding this) Favorite Band/Artist That Starts With The Letter C
-
Cavo
(the funny thing is they almost made my favorite song that starts with C with Champagne and Celebrity)
And Lastly Favorite Movie That Starts With The Letter C
- I'm gonna go with Cinderella for this one...mainly because I'm tired and don't feel like digging around for something better, plus when I was younger this was one of my favorite movies...so yeah.
So that's that! This was really fun!
So what's your favorite book that starts with the letter C?
Let me know in the comments if you would like me to assign you a letter!
Other Things On The Blog -
The Night Of Writing Dangerously!
This Months Fangirls Spotlight
+
Giveaway!
a Rafflecopter giveaway
Check Out
My Goodreads Profile
for more book updates and feel free to add me!
Follow my blog with Bloglovin