.
Song Of The Moment - Welcome To New York by Taylor Swift
Sunday Post is a weekly meme hosted over at
Caffeinated Book Reviewer

This is a meme where every Sunday you can share what's been going this week in your life and on your blog! It's also good for bragging about all your new lovely books!
Real Life
This week was pretty hectic and fun. I'm still working on getting everything ready for next month, I'm trying to get ahead on blog posts and reading before NaNoWriMo starts, I'm failing mostly on the reading part. I'm also trying to finish up work on one of my books so that I'm completely free to concentrate on NaNoWriMo with no other worries.
Friday night I went to Frightmare, which is
kind of a carnival of sorts, very small, and full of Halloween fun! It comes ever year but this was my first year and it was so much fun. The only problem? I am a very shy, antisocial, highly anxious person and we went with a huge group of my brothers friends most of which I have never meet before.
There was a couple haunted houses and one "ride" of sorts, called the Black Hole. Most of it wasn't that scary, it was just loud noises and people jumping out at you to make you jump. I was called out twice, once by the voice over the intercom in the maze when I started laughing at it, and once by the zombie telling you the rules for the Zombie Farm House for laughing at him... I couldn't take them seriously! Also, it was very rude because they called me a little girl twice..I know I look young, but I'm 18! Okay, I think that's enough on Frightmare...
I also bought tickets to see Fall Out Boy in December!!! I'm already so excited. I'm calling it my reward for surviving NaNoWriMo, my brother is under strict orders to hide the tickets from me until I finish NaNo... Not sure what will happen if I don't win...so that can't happen.
Book
s
read: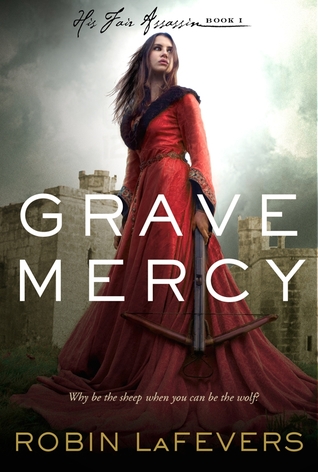 New Books
Bought:
Magic Study by Maria V. Snyder
-I'm so sad. I had to order this from B&N because I couldn't get it on Amazon and then the cover doesn't match the other two!
Fire Study
by Maris V. Snyder
The Sorcerer Heir by Cinda Williams Chima
-How have I not gotten around to reading this yet!?!
Coming Soon(on the blog next week!)
I will be finishing up my 13 posts of Halloween, doing Top Ten Tuesday and a review of Grave Mercy! Also, a NaNoWriMo post... Oh, and tomorrow a giveaway!
How was your week!? Anything interesting happen?
hmm...I feel like I forgot something, you know, besides this post which I didn't make till Saturday night...oh well. Probably wasn't important.