Sunday Post is a weekly meme hosted over at
Caffeinated Book Reviewer

This is a meme where every Sunday you can share what's been going this week in your life and on your blog! It's also good for bragging about all your new lovely books!
Real Life
My week was interesting. I uploaded my book to Swoonreads!!! I fell even further behind on blogging and my reading slump seems to be getting worse... Yeah. I also spent two days decorating for Halloween!!! Besides that not much happened. Oh and I did update the blog to be more Halloween themed. =)

I'm also currently debating changing my twitter handle(which is @booknerd53) to @TheStoryGoes_ buuuuut I'm worried it may confuse people!
New Books
Bought: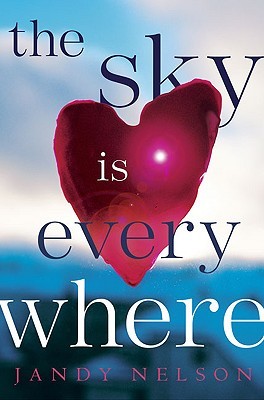 The Sky Is Everywhere by Jandy Nelson
- I loved I'll Give You The Sun and am so excited to read this!
Friday: Nothing!
Coming Soon(on the blog next week!)
There will be posts and I will actually comment back on said posts. Review wise I really have no idea... But I will be doing the memes(TTT, FFF, maybe WOW), Ships I Don't Ship #2, and something else!
How was your week!? Anything interesting happen?
Other Things On The Blog -
My New Writing Blog(look for Alex Steele)
The Night Of Writing Dangerously!
Check Out
My Goodreads Profile
for more book updates and feel free to add me!
Follow my blog with Bloglovin