This is a new monthly feature here where every month I feature one of my favorite books/series and convince you all to read it!
About:
Times are hard in the mountain city of Fellsmarch. Reformed thief Han Alister will do almost anything to eke out a living for his family. The only thing of value he has is something he can't sell—the thick silver cuffs he's worn since birth. They're clearly magicked—as he grows, they grow, and he's never been able to get them off.
One day, Han and his clan friend, Dancer, confront three young wizards setting fire to the sacred mountain of Hanalea. Han takes an amulet from Micah Bayar, son of the High Wizard, to keep him from using it against them. Soon Han learns that the amulet has an evil history—it once belonged to the Demon King, the wizard who nearly destroyed the world a millennium ago. With a magical piece that powerful at stake, Han knows that the Bayars will stop at nothing to get it back.
Meanwhile, Raisa ana'Marianna, princess heir of the Fells, has her own battles to fight. She's just returned to court after three years of freedom in the mountains—riding, hunting, and working the famous clan markets. Raisa wants to be more than an ornament in a glittering cage. She aspires to be like Hanalea—the legendary warrior queen who killed the Demon King and saved the world. But her mother has other plans for her—including marriage to a suitor who goes against everything the queendom stands for.
The Seven Realms tremble when the lives of Hans and Raisa collide, fanning the flames of the smoldering war between clans and wizards.
(-description of book 1,
The Demon King
)
Genre
: YA, High Fantasy
Series
: Seven Realms(
The Demon King
,
The Exiled Queen
,
The Gray Wolf Throne
,
The Crimson Crown
)
Reasons Why You Have To Read It:
1. Han "Cuffs" Alister
*swoon*. He is one of my all time favorite characters, he's a criminal who wears silver "cuffs" around his wrists that he's had since he was basically born, but then all this stuff happens and he grows so much as a character. He's one of those characters that you can't help but fall in love with.
2. The world.
It's such an awesome Fantasy world, and it's one of the most well-developed worlds I've ever read. Basically, it's fantastic.
3. The action
. It has everything! Magic, evil people including an evil teenager who wants to marry the Princess and is bent on destroying Han. Political intrigue...sorta? Fighting and epic world building. It's been a while since I read these, but I do know that I wasn't once bored when I did.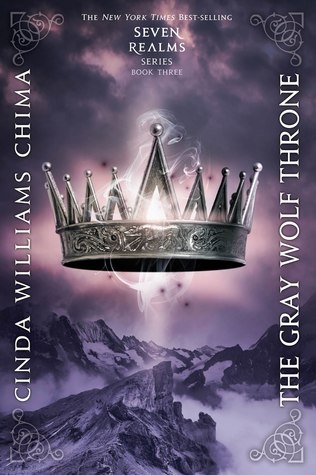 4. Feels and swoons
. Okay, you have forbidden love and a very very slight love triangle and all the swoony feels without it taking over the plot. Also, it's one of those romances where the couple doesn't become less when they're together, the girl is still badass and the boy knows enough to let her do her own thing. It's slow burning and drives you just a wee bit crazy. Everything I personally want in my fantasy books!
5. The writing.
All I'm saying is, in my mind since I was like fourteen, I've thought of this author as the
Queen of fantasy
.
6. Characters!
These books have some of my all time favorite characters. They're so well developed, you get to watch them kind of step up and take control and it's all so fascinating. Even the secondary characters, Fire Dancer and Digging Bird(why do I feel like I'm getting this name wrong?) and Cat and just...yeah. Even Micah who is kind of evil(not a spoiler revealed early on!) is epic, and all the others are also awesome.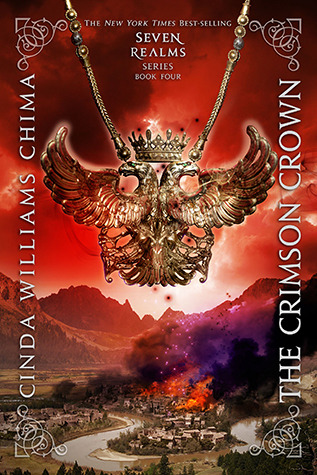 Downsides:
- Long books!
- There is somewhat of a love triangle.
- There's going to be another series set 20 years later! Not a downside, I'm just so excited!
- It feels like a lie not to have any downsides, but I can't think of any!
Overall:
Um, read it. If you love fantasy then you have to read this series because it's amazing.
Favorite Quote(s):
"Well, I believe she went in to rescue some Raggers from the pits," Cuffs said. "She wasn't all that specific."
"She went in to rescue — why would she do that?" Amon gripped the ironwork, studying the streetlord's face. Was he lying? And if so, what was the purpose?
"Guess she's kind of taken with us," Cuffs said. "You know, the glamor of the gang life and all. Getting beat up every other day, arrested for crimes you didn't commit, long nights in gaol, sleeping in the cold and wet. It's...seductive." He raised an eyebrow."
― The Demon King
"History,' Mari muttered, as if she'd overheard his thoughts. 'Why do we need to know what happened before we were born?'
'So hopefully we get smarter and don't make the same mistakes again."
"Just tell me you don't love me, and I'll let the matter drop."
"What?"
"What I said. Just say, 'Rai, I don't love you and I never will'. It's that simple."
"Raisa, this is getting us nowhere."
"Say it!"
― The Exiled Queen
"And it's not just a matter of you hurting me. I will hurt you too, even if I don't want to, I'm not the girl you think I am. And you will remember this conversation, and wish that you'd listened to me."
"I have lost everything, Han thought. Then he corrected himself. Every time I think I've lost everything, I find there's still something else to lose."
― The Gray Wolf Throne
"Maybe the hardest lesson Han had learned was that nobody is purely bad or good. Everybody seemed to be a mixture of both."
What kind of love would drive a man for miles through solid rock?"
― The Crimson Crown
"Hope is a dangerous thing, Raisa thought. Once kindled, it's hard to put out. It makes wise people into fools."
Well, if nothing else I've convinced myself to reread the series!
So, tell me, what's a book or series that you wish you could make everyone read?
Other Things On The Blog:
Enter to win a book in my name reveal giveaway!
My writing blog:
Steele @ Grace&Steele
Add me on Goodreads!