Today I'm going to be doing two book tags, the first is the Taylor Swift book tag hence the name of this post which is Long Live(my favorite Taylor Swift song!). I've been wanting to do this tag forever and the lovely
Shannon @ It Starts At Midnight
tagged me so now I can finally do it!
The Taylor Swift Book Tag:
1. 'WE ARE NEVER EVER GETTING BACK TOGETHER'
(Pick a book (or book series) that you were pretty sure you were in love with, but then wanted to break up with)
I loved this series for a long time, the first three books are amazing and so much fun, it's all about kids with wings trying to save the world but with the fourth book it just gets...weird. Everything starts being about global warming and it just goes downhill. I hated the last book and now even more are coming out and just, no. Let it go man! Let it go.
(Pick a book with a RED cover)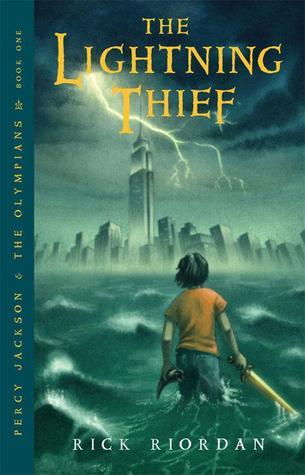 3. The Best Day
(a book that makes you feel nostalgic)
This was the series that got me into reading and is still my absolute favorite series.
(pick a book with forbidden love)
It's not the forbidden-est love ever, but I do love it!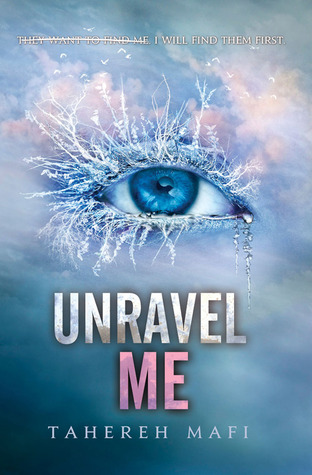 5
. I Knew You Were Trouble
(pick a book with a bad character you couldn't help but love)
Warner... *swoon*
(pick a book that someone ruined the ending for)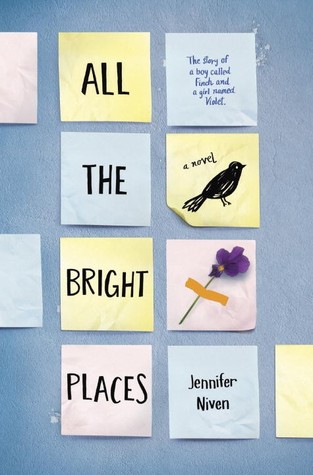 7. Everything Has Changed
(pick a character from a book who goes through extensive character development)
Violet grows so much in this book and loved seeing it all. I ended up liking her so much more by the end and she's awesome.
(pick your most anticipated book release)
Carry On by Rainbow Rowell, I have seriously never been so excited for a book. If I were to do waiting on Wednesday posts from now until this came out I would put this book down every single time.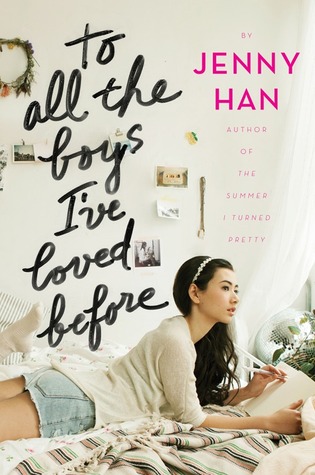 9. Forever and Always
(pick your favorite book couple)
Lara Jean and Peter forever!
10. Come Back, Be Here
(pick the book you would least like to lend out, for fear of missing it too much)
Hmm, I don't really lend out books that often, but I guess I'd least want to lend out my signed ARC of Cress by Marissa Meyer because I love it too much!
BONUS QUESTIONS!
11. Teardrops On My Guitar
(pick a book that made you cry a lot)
I was on the verge of tears for most of this book.
(pick a book that you love so much, you just shake off the haters)
I know a lot of people weren't fans of how this series ended, but I loved it, it was my favorite of the series and I love it!
And next is the Sisterhood Of The World Blogger's Award which I was tagged/nominated for by the awesome
Cynthia @ Bingeing On Books!
1. If you were a character in a book, who would you be and why?
Hard question, awesome but hard! I've always thought I was a lot like Charlie from
On The Fence by Kasie West
or Cath from
Fangirl by Rainbow Rowel
l. Cath because I am super shy, love to write, and live my life in books. Charlie because I've grown up with two older brothers and am a giant tomboy who's quite often struggled with being "girly" because of it, even when I want to.
2. What are you reading right now?
I am currently reading
Froi Of The Exiles by Melina
Marchetta
and am obsessed with this trilogy(I want it to last forever!!!)
3. Who is your favorite author?
At the moment? Melina Marchetta. All time though I have to go with Rick Riordan!
4. Describe your favorite reading spot.
Probably my bed, which has like a dozen pillows and blankets(I like to be cozy), a Harry Potter comforter and, usually, two cats!
5. What is your favorite book to movie adaptation?
Percy Jackson...haha joking, that's my least favorite. I actually really love I Am Number Four, but my favorite would probably have to be the Hobbit movies, I just love them so much!
6. What do you like most about blogging?
Tags! No, all the other awesome bloggers, I love reading other blogs and commenting and everything.
7. Which book do you recommend the most and why?
At the moment, Finnikin Of The Rock because it's an epic fantasy book and, honestly, one of the best I've read. I also recommend Percy Jackson all the time!
8. Do you prefer coffee or tea?
I love tea but I'm going to have to go with coffee.
9. Fun fact about yourself!
I have two tattoos! I feel like I use this a lot, but I like to brag about them! I have a Mockingjay on my shoulder and a golden snitch on my wrist!
(this are both old pics, from right after I got them. It's surprisingly hard to take a picture of your own shoulder!)
10. Rough estimate, how many books are in your TBR pile?
Real life TBR? Around 90.
Thanks, Cynthia and Shannon for the tags!
I'm only tagging for the
Taylor Swift book tag
, mostly because I'm too lazy to come up with more questions for the Sisterhood one and I think I've tagged people twice for it anyway! For the Taylor Swift one, I have no idea who has and hasn't done it so sorry if I tag you again!
I tag:
Jillian @ Jillian's Books
Val @ The Innocent Smiley
Cynthia @ Bingeing On Books
So, if you were a character in a book who would you be?