(side note: NaNoWriMo: National Novel Writing Month.
NaNoWrioMo takes place every November and it's where you commit yourself to writing and try to write a 50,000-word novel in just one month! Camp NaNo takes place in April and July with a few key differences. First of all, you get to custom set your goal, you don't have write a novel, you don't have to write 50,000 words, you can write more, you can write less, you can edit, you can basically do whatever you want. There's also virtual cabins! Where you can choose to be paired up with other writers either by age group or people writing similar things as you and so on and so forth.)
So, I always do a post to celebrate the first day of Camp NaNo and it's usually the same thing over and over again, a post filled with Gifs that explain how camp works, meaning going from super excited during week one, to exhausted week two, to the slumping week three, and the frantic week four/five. So, I'm going to do that again but I'm going to step it up by doing my first *small* writing related giveaway! Details down below!
First Things First:
Day 1 excitement:



When someone tries to interrupt you:



When the words won't stop coming and you can't stop thinking about your book:




While writing in a coffee shop:



Speaking Of Coffee...


Around Day 9:
When you can't believe you just wrote that:
And....
Writer's block two seconds later:
When the stress kicks in:
Around the halfway point:
For Netflix:


When you just want to take a tiny break...



The pressure is killing you...


The moment you realize you've barely written anything this week:
When you realize you only have ONE WEEK LEFT!

But then, it's the last day:
You can't believe it:
THE MOMENT YOU WIN:
Prizes:
Since this is to celebrate NaNoWriMo I am giving away what I'm calling an Ebook Bundle For Writers. It includes 3 books for writers, two are very short guides and one is still fairly short but it's one of my favorite books about writing, by one of my favorite authors, and I've found all three to be very helpful.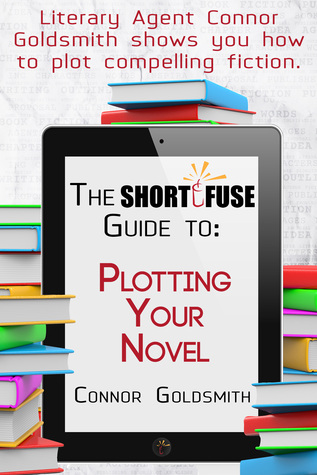 On Goodreads
Literary agent Connor Goldsmith walks you through plotting a commercial novel that will grip readers from the very start and not let go until the book (or series) ends. Filled with examples from current bestsellers and beloved classics, this guide shows you:
* How to hook your reader from the first page
* The three-act structure and how to expand on it to fit the needs of the audience
* Plot points and how they work
* How and where to apply twists
* Plot devices that keep the reader wanting more
* Traits and relationships that make for strong, memorable characters
* Common pitfalls to avoid
* And more
Short Fuse Guides offer insider tips and tricks for writers, written by agents and covering different areas of the ever-changing publishing industry.
Your query letter is your first step toward getting a major book deal. Literary Agent Michelle Richter demystifies the process of writing and submitting query letters that get results. Learn structure, technique, what works, what never to do, what attracts an agent's attention, and special tips that most writers don't think of. Help your submission rise above the slush and get read by those who want it most.
Short Fuse Guides offer insider tips and tricks for writers, written by agents and covering different areas of the ever-changing publishing industry.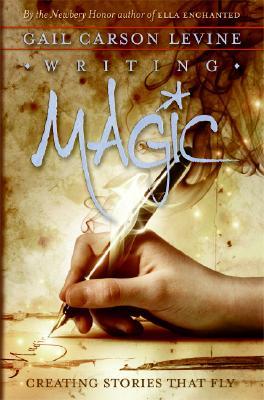 On Goodreads
In Writing Magic, Newbery Honor author Gail Carson Levine shares her secrets of great writing. She shows how you, too, can get terrific ideas for stories, invent great beginnings and endings, write sparkling dialogue, develop memorable characters—and much, much more. She advises you about what to do when you feel stuck—and how to use helpful criticism. Best of all, she offers writing exercises that will set your imagination on fire.
With humor, honesty, and wisdom, Gail Carson Levine shows you that you, too, can make magic with your writing.
So 1 winner will get E-copies of all three of these books that help you from your vaguest idea, to turning it into a real plot, all the way up to querying. These are three of my favorite writing books and they're all very easy to read and so helpful(especially the plot one when you're the kind of writer who tends to forget about plots...like me.).
To enter:
Fill out the Rafflecopter below! You MUST be able to accept a gifted ebook through Amazon OR Barnes&Noble. And please, no cheating, I will be checking entries!
Giveaway ends on the 11th and all writers and people just vaguely considering trying to write something are welcome to enter!
Links! Some links to my old NaNo posts, hopefully you can find some inspiration!
November 2013 NaNo Posts