If you weren't aware this last week there was a readathon hosted by Val @ The Innocent Smiley and Ely @ A Book So Fathomless, called Make Me Read It. Basically, people(you) voted on what people participating would read and then we read. Anyway, I just thought I'd do a short recap of what I read, a few vague thoughts on each book(full reviews to come) and whatnot.
*All ratings mentioned are subject to change, by the way.
I put up 5 books to vote on and said I'd get to 2/3 and I read 3 so...bam!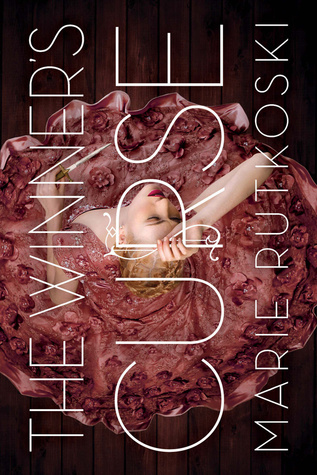 The Winner's Curse
by Marie Rutkoski
Rating: 4 Stars
Vague Thoughts:
I really enjoyed this one! It was very gripping and I wasn't often bored with it, I even shipped the ship which is something I know a lot of people had problems with with this one. There were some things I didn't like but overall, a good pick!
by Francesca Zappia
Rating: 4 Stars
Vague Thoughts:
Um, I loved it obviously. The feels! My heart still hurts from them. I had to get reassurances from Twitter before finishing this one because I was so afraid of how it would end! So, thanks everyone for that! Altogether, this was definitely another winner.
Ermahgerd. That's all.
So obviously, you guys did an excellent job in your voting and choosing because I loved all these books! And the feels! I am overwhelmed with them. Don't look, it's too painful.
So, what did you read during the readathon!?? All good choices, bad, some of each???? If you didn't do the readathon, still answer the questions in regard to whatever you've been reading recently!