It's been awhile so I decided it was time for another recap post! (hope you like the graphic, it's the best I could do!)
Blog:
The blog has been crazy recently! I did manage to do all my 13 Posts Of Halloween posts last month and I was very proud of myself because I didn't do many (I consider 1 of them) filler posts this year! I hope you guys enjoyed them because I had a lot of fun making them!
I'm on a new schedule! Tentatively, I'm going to be posting reviews on Mondays, Writing Posts on Thursdays, and fun posts on Friday/Saturday. Exceptions will be the occasional update post like this one, and blog tours. I'm also planning a feature for every Wednesday, it's super short and fun and I'll tell you about it later this week!
I'm also planning another new feature (you know I love my inconsistent features!) about music! That will post once a month starting later this month! I'm getting organized again and loving it because I crave organization!
Posts:
- NaNoWriMo Initiation ceremony
- Review of Carry On by Rainbow Rowell
- Sorting my characters into Hogwarts houses!
- Books I Started and then....
Reading: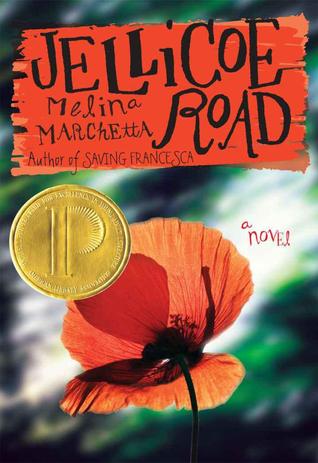 If we're friends on Goodreads (
add me here!
) you may have noticed I've been majorly slumping since last month. I've barely read and it makes me antsy, but I'm WORKING ON IT. I'm currently half way through Jellicoe Road (which I restarted) and LOVING IT STILL and I have to finish it soon or I think
Petra
will stop talking to me...
I also finished For The Record and have all these mixed feelings but mostly I loved it! (I'll be reviewing it for Sunday Street Team soon!)
Writing:
It's NaNoWriMo! I went crazy and decided to spend the last two weeks of October writing a new book (Alternate Ways Of Communication) which I finished just in time to change all my plans for NaNo with a new plot bunny! Fun! So I spent like twenty-four hours outlining the new one and that's what I'm writing! I'm super excited and loving it because it's my first step back out of Contemporary YA, it's my first book with a male MC (I've written dual POVs with male and female but never just male) and it's
my first attempt at Sci-fi
! I'm trying to finish the book by the middle of the month because I'm planning (tentatively) on editing my novel TWIG one last time before querying and want to give myself enough time to do that before the end of the year.
So how is NaNo going?
Swimmingly! I'm having a lot of fun with all my writing friends and my Twitter. And I'm at about 30k which is...awesome. And the book is a lot of fun because I super ship my characters and it's so different from anything else I've written. Apparently NaNoWriMo is where I do all my experimenting. Last year I wrote my first serious contemporary book, for Camp in April I wrote my first Horror book, for July I wrote my first MG/magical realism and my first retelling... See, NaNoWriMo is good for the writer's soul!
Tell me all about your NaNo progress if you are doing it! What genre are you writing? Who's your character? Let's chat!
Twitter:
Also, surprise! Something to look forward to, I'm bringing back a Ship feature next week! I finally wrote up a new
Ships I Ship post
, it will probably be the last of this year (a grand total of 2!) but I'm revamping it in the new year and it's going to get even better, I promise!
What's going on in your life! I want to know everything! Tell me at least one fun thing in the comments! =)