How can it be DECEMBER????? HOW!
Let's start with fun life things! So I decided to bake a million cookies for Thanksgiving... Okay, not quite a million and it was actually for black Friday because my bros work retail and had to be to work at 3am, therefore they get cookies to take with them for their coworkers. Plus, I like to challenge myself, okay?
I went to see Trapt (one of my all time favorite bands!) on the 13th. It was at this tiny venue downtown and oh man. SO AWESOME. I saw one of my favorite bands ever. I was disappointed because they came here two years ago and I MISSED it, but I saw them this time and AH! So awesome. They played with Adelitas Way who were AMAZING also.
Adelitas Way
Trapt (best band ever)
Blog:
Um...I actually posted this month, yay! I stuck to a halfway decent schedule that blew up in my face when I signed up for Jillian's Blogger Positivity Campaign which has been so fun by the way!
Some Favorite Posts:
-
Review: Anatomical Shape Of A Heart (4.5 stars)
- Review: For The Record (4 stars for CONFLICTION)
-
BPC: Things The Blogging Comunity Has Given To Me
-
BPC: Open Letter To Fandom
- 1 Sentence Movie Reviews
- Ships I DO Ship: A New OTP!
Reading: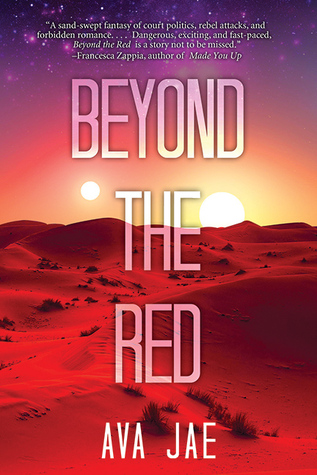 I've been reading...kind of? I still haven't read a ton but I am close to my Goodreads reading challenge goal thingy, so yay! Currently I'm reading Beyond The Red and gearing up for my Christmas Harry Potter reread! SO EXCITED.
Writing:
So it being November, NaNoWriMo happened and I, of course, took part. I came, I saw, I conquered! =) I finished by the 14th I want to say??? I had so much fun writing my first ever Sci-fi novel! It was YA, of course, and kind of a last minute decision but so worth it! It had some ups and downs but I'm mostly happy with how my first draft turned out, though it was a little short compared to most mine. Mostly I loved writing my first sci-fi, I love genre experimenting.
Since I finished early (which I'd planned on doing actually) I was going to work on my last rounds of edits for my main project (TWIG) and write a fun Christmas novel (the plan was a chapter a day for funsies) and... I kind of did that? I'm about 17 chapters into editing (out of over 60, mind you. I write short chapters.) But I'm happy with that because I spent a lot of time figuring out how to finally finish things and get them right (I've been working on this book for over a year now!) and am fairly confident that this round of revisions and then a few edits and it will be ready to be queried (!). And...I started the Christmas novel. It's very fun and I'm not taking is serious at all which was my plan and I'm like...3 chapters in. Oops!
Twitter:
Giveaways:
Lastly, I'm holding a giveaway on Twitter (US only sadly!). I'm giving away a book-ish prize pack that includes 3 books plus swag! Enter here:
How was your November? Did you do NaNo??? Did you WIN? How was your Thanksgiving? Did you do anything fun? Favorite book of the month!!!!!!!!!!!??????????? Anyone want to reread Harry Potter with me? ;)