Soundtrack Saturday is a weekly meme created by
Erin @ Hardcover Lover
that I have been meaning to do FOREVER! I love music and I use to love making playlists for books so I mean, this was created for people like me! I won't promise to do this every week but I want to try to link up once or twice a month at least!
So, for those of you who don't know, Soundtrack Saturday is where you create a playlist based on a book you're currently reading or have recently read. =) Erin has all the
information here
if you're interested and make sure to
check out her playlists
, they are always awesome!
I recently read
Symptoms Of Being Human by Jeff Garvin
and maybe it was because I started listening to the newest Panic! At The Disco album right before reading it but for some reason those songs stick out in my head as going with this book. Along with some Fall Out Boy oh and The Killers. So, the MC Riley is a music lover, mainly of older 80s/90s Pop, so I also included some of that here, um, Pixies, Ramones, The Police, two bands mentioned a lot in the book. The Bad Religion is for Bec another character in the book. Besides that it's just songs that stood out to me as fitting the novel and character of Riley.
(sorry the playlist is kind of a mess, I got carried away. Also, I just used Spotify because it's easy and fun.)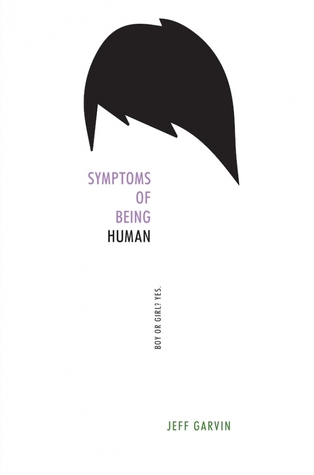 About the book:
The first thing you're going to want to know about me is: Am I a boy, or am I a girl?
Riley Cavanaugh is many things: Punk rock. Snarky. Rebellious. And gender fluid. Some days Riley identifies as a boy, and others as a girl. The thing is…Riley isn't exactly out yet. And between starting a new school and having a congressman father running for reelection in uber-conservative Orange County, the pressure—media and otherwise—is building up in Riley's so-called "normal" life.
via Goodreads
What are you currently reading? Listening to? I want to know! Also, have you read Symptoms Of Being Human, thoughts?